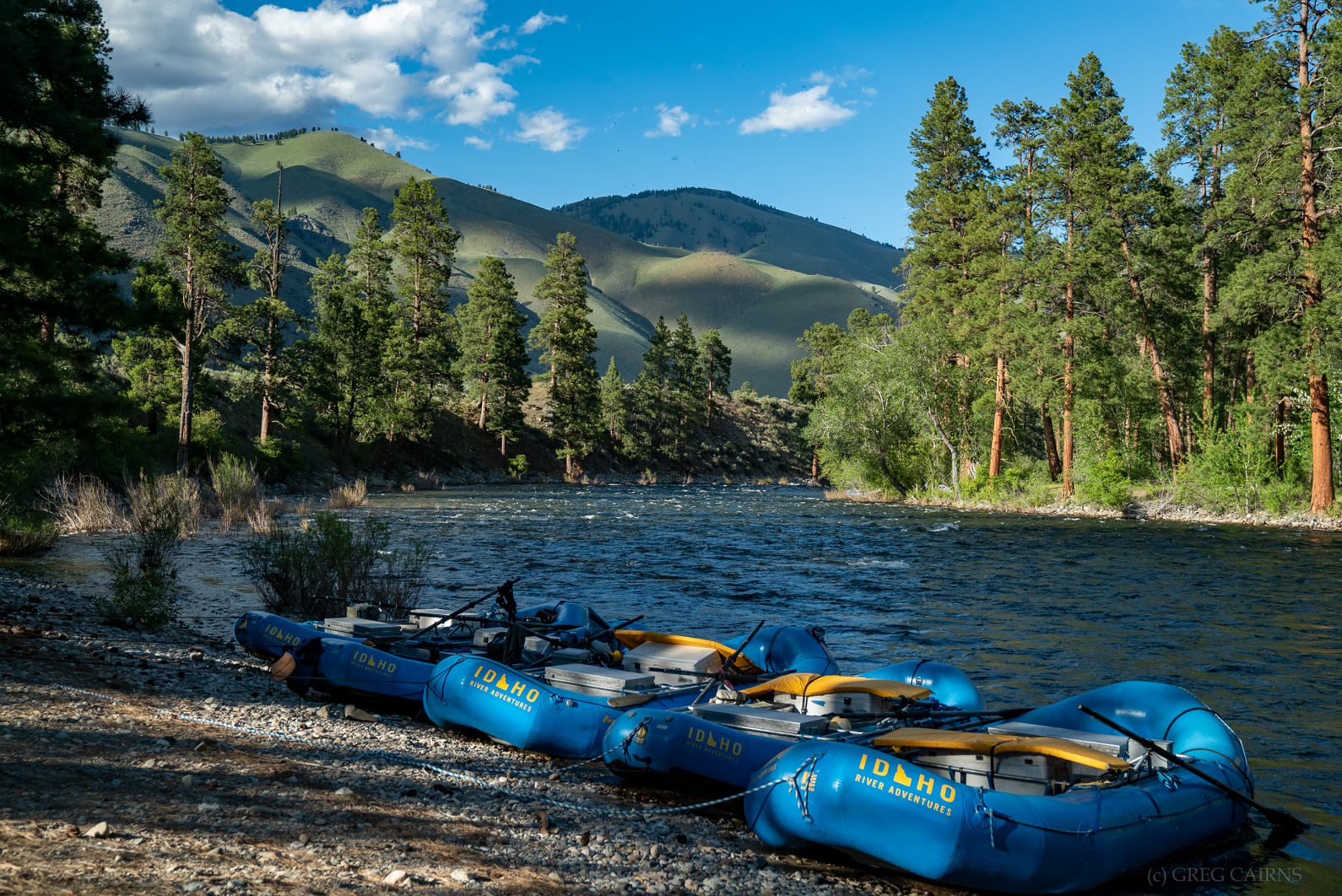 Idaho River Adventure with Chappellet
August 6-12, 2023
Middle Fork of the Salmon River, Idaho
Join Chappellet Managing Director David Francke, his wife, Tami, and Molly Chappellet's granddaughter, Reese, for an extraordinary six-day, five-night, all-inclusive river rafting trip along the Middle Fork of the Salmon River in Idaho.
The Middle Fork of the Salmon River is known for its spectacular scenery, clear water, trout fishing, and abundant wildlife viewing.  David will, of course, be sharing some of his favorite Chappellet wines each night alongside your chef-prepared dinners.
The cost of the trip is $3,250 per person, inclusive of Idaho River Adventure crew, gear, and boats. For additional information and to reserve your space, please contact the Chappellet Membership Services team at (707) 968-6231 or membership@chappellet.com.
We hope you'll join us for this incredible adventure!